What is this life if, full of care,
We have no time to stand and stare.
It was the beginning of March 2020. The plan had been for a brief trip exploring the Alps and catching up with friends and family in early March in France before onwards travels. We set off we had some some trepidation about if this was a good idea or not with Corona virus starting to make the headlines but still with large sporting and social events taking place in the UK, we left off… well prepared. With the news becoming more ominous visiting friends went off the menu and it turned into a dash to make it to stay with family as a lockdown was quickly (and efficiently) put in place in France to start in the next couple of days. Suddenly it felt like the world had started to turn a little more slowly. This ended up turning into a natural art residency. I had decent materials and paint with me, found other materials and used a shady but light space as a studio, hung with vines around as you enter through arched doors.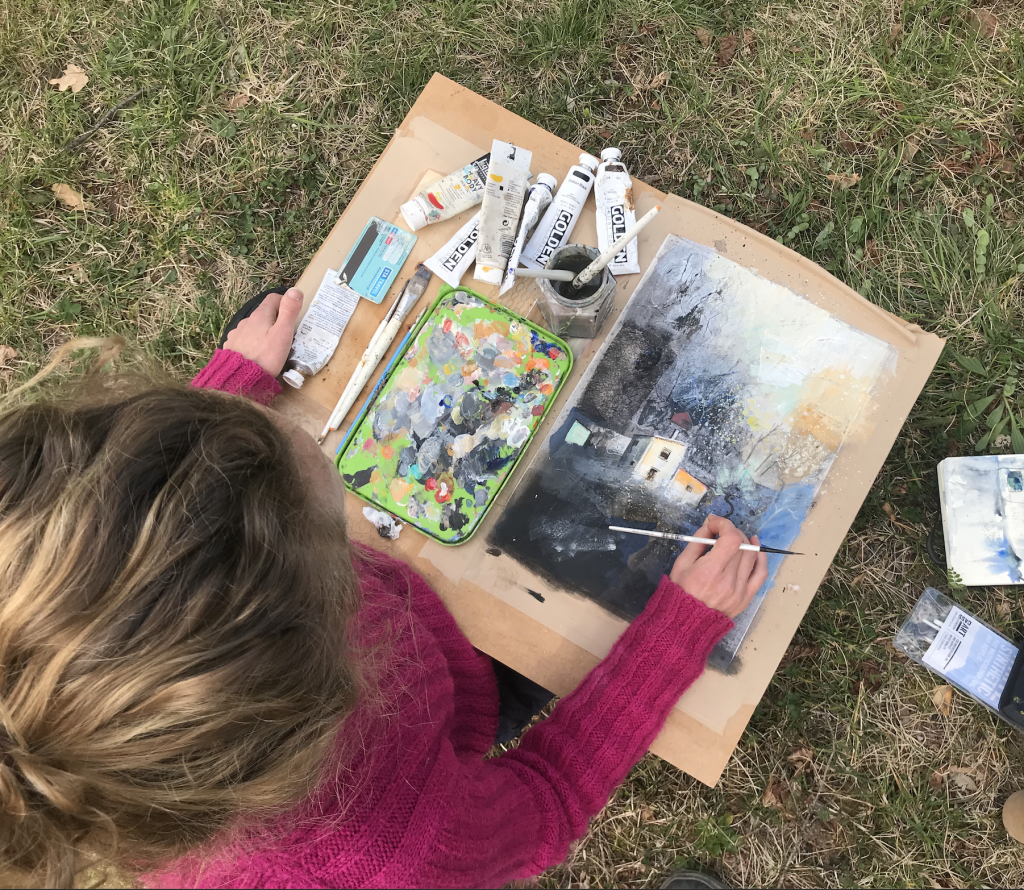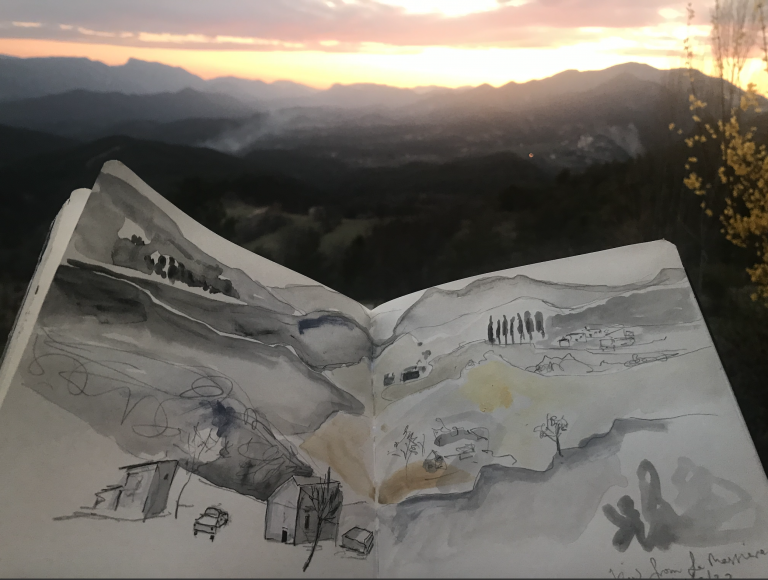 We had a strict one hour exercise allowance and no more than 1km from your house and even this with an 'attestation' which was thoroughly checked should you run into a gendarmes and actively fined if you were deemed to be outside your limit. This meant that you needed to really appreciate what lay within your confines not be eternally thinking of the next plan and the next place you should be. We first watched the landscape go green beckoning in Spring after the dry winter months, then the beginning of flowers starting to bud and blood with an abundance of daffodils, primeroses and daffodils. With this and the blooming of lavender and tyme the insects arrive and the hum of activity, followed by migrating birds. The sounds of the nightingale and cockoo.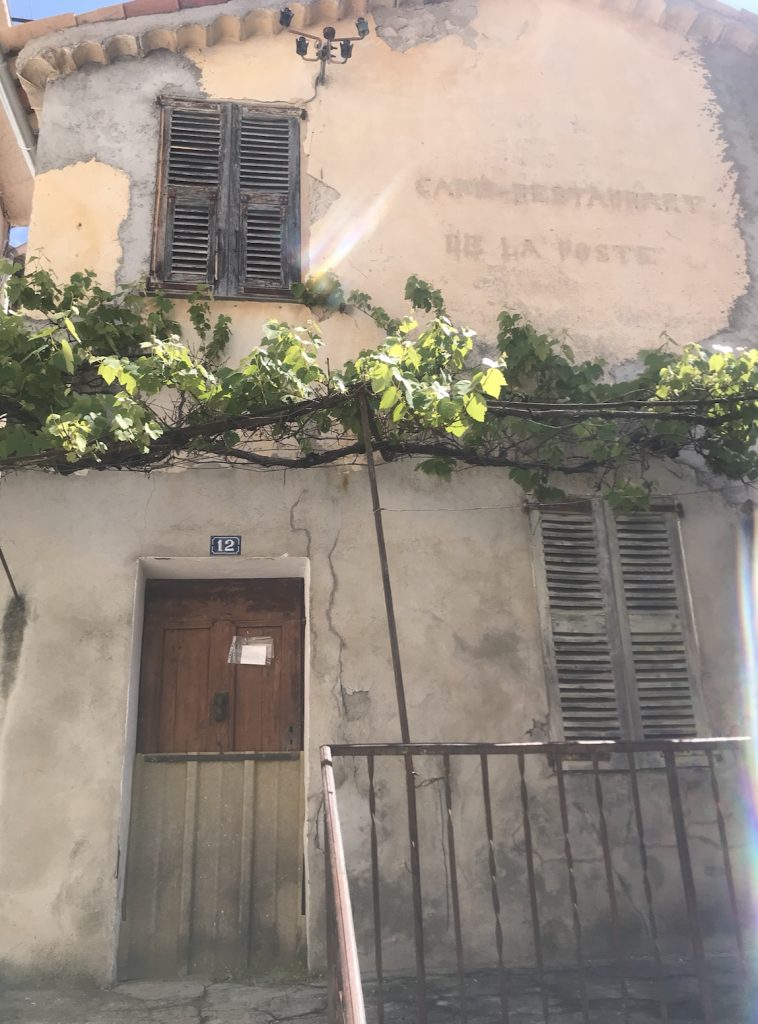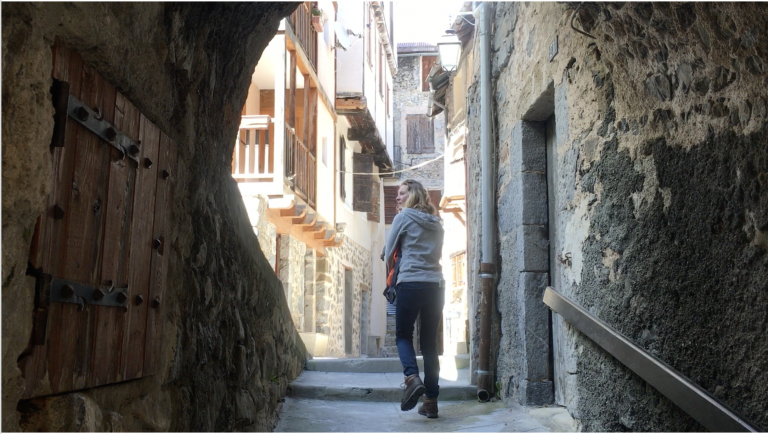 This poem "Leisure" came to mind
By William Henry Davies
What is this life if, full of care,
We have no time to stand and stare.
No time to stand beneath the boughs
And stare as long as sheep or cows.
No time to see, when woods we pass,
Where squirrels hide their nuts in grass.
No time to see, in broad daylight,
Streams full of stars, like skies at night.
No time to turn at Beauty's glance,
And watch her feet, how they can dance.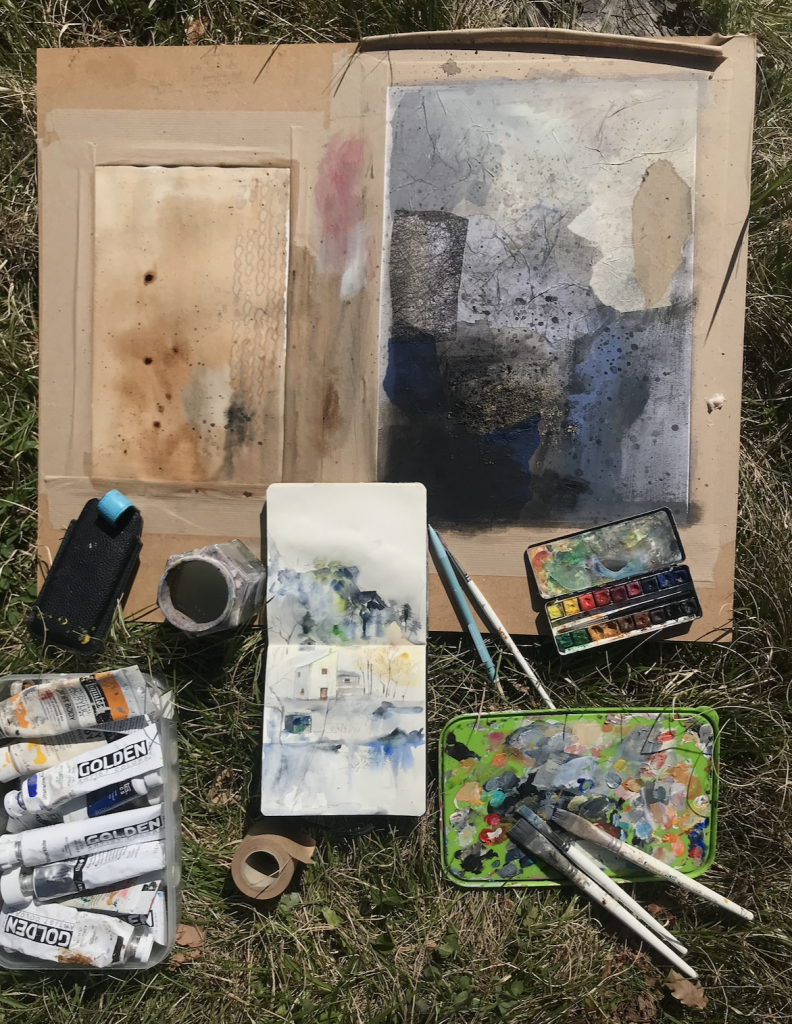 Artistically some boundaries tend to be necessary so that you can specify what you are making or creating, if all colours, textures and materials are available the possibilities of what is possible to make are too infinite. While here I often use the earth found in the ground, old newspapers, wallpaper collected on market stalls and coffee to make the pieces.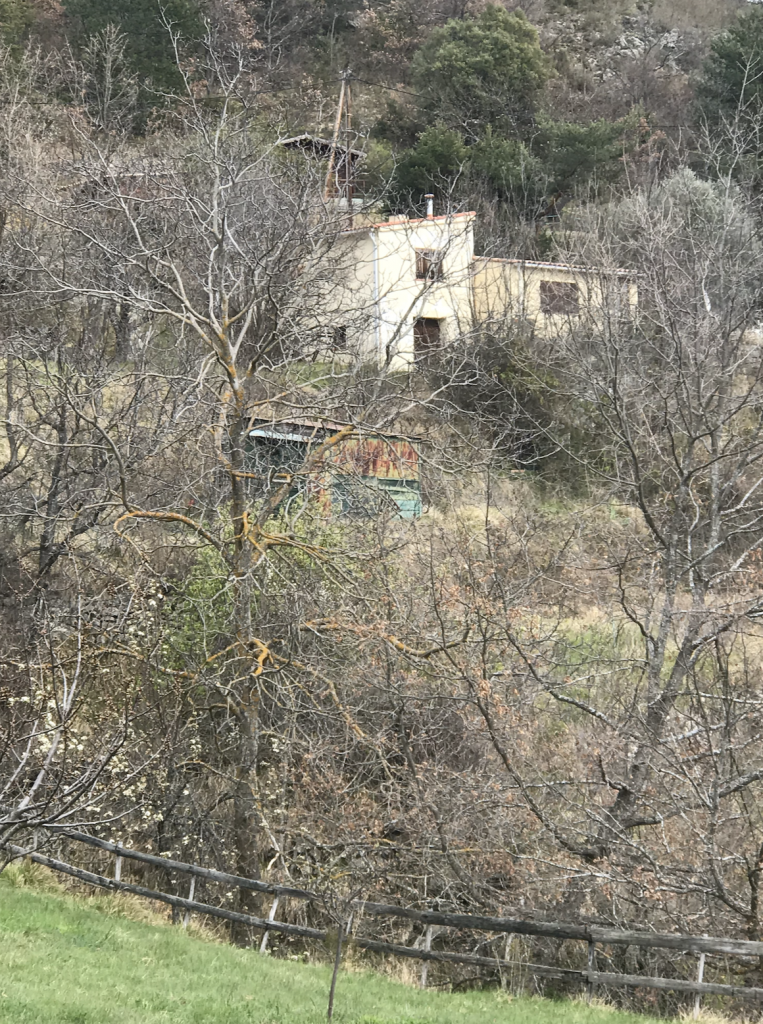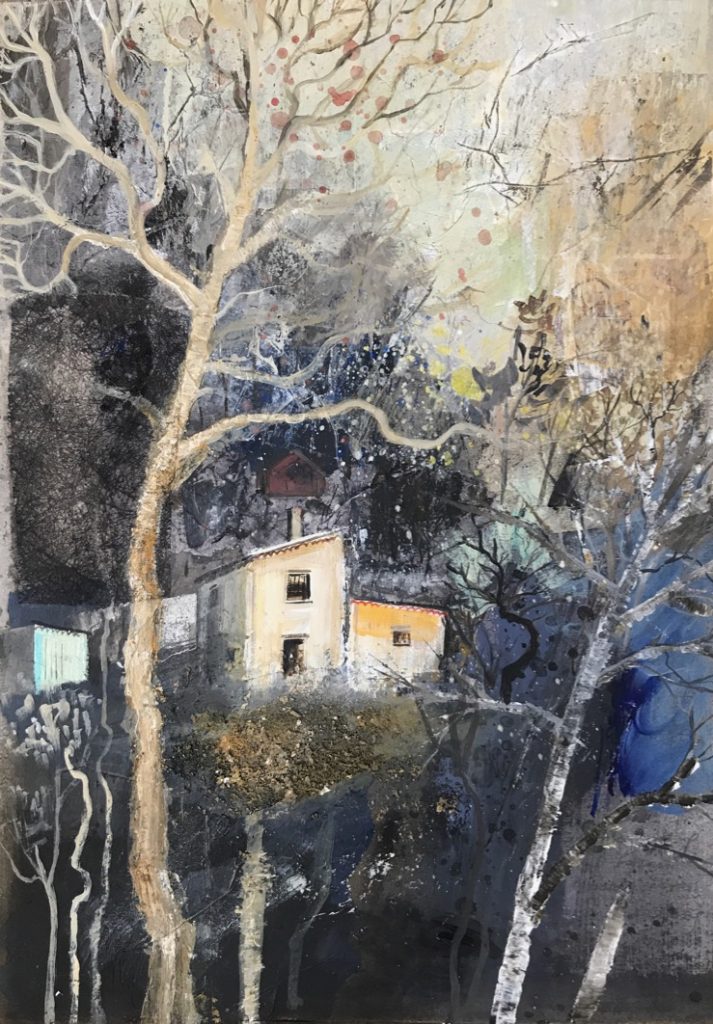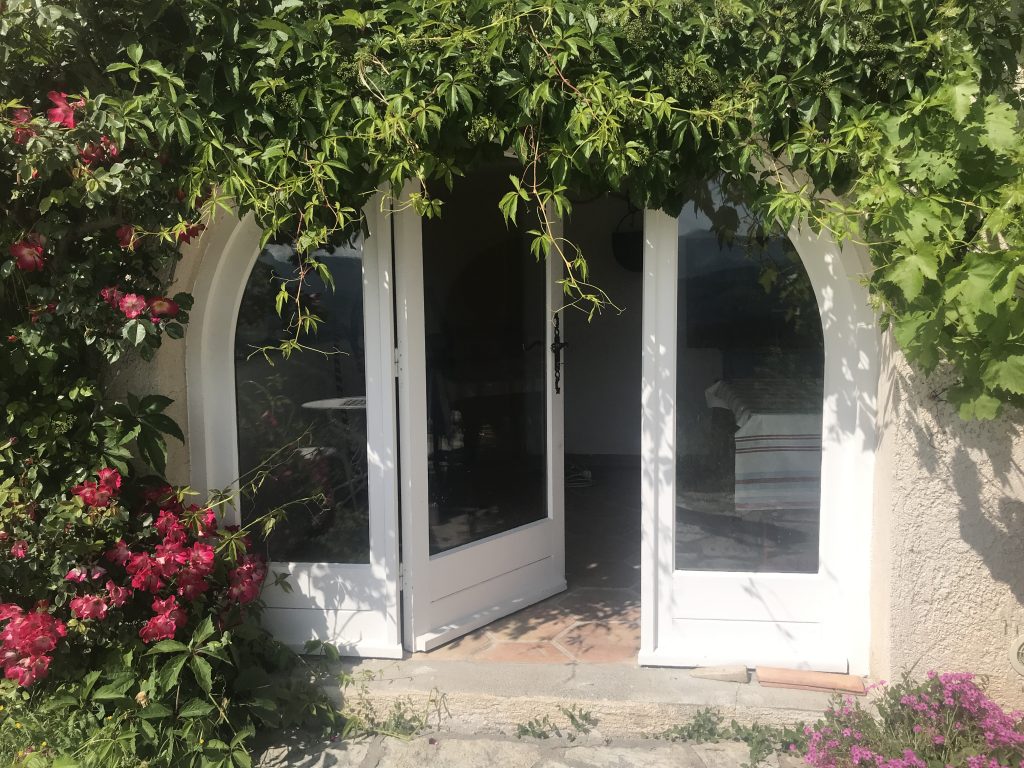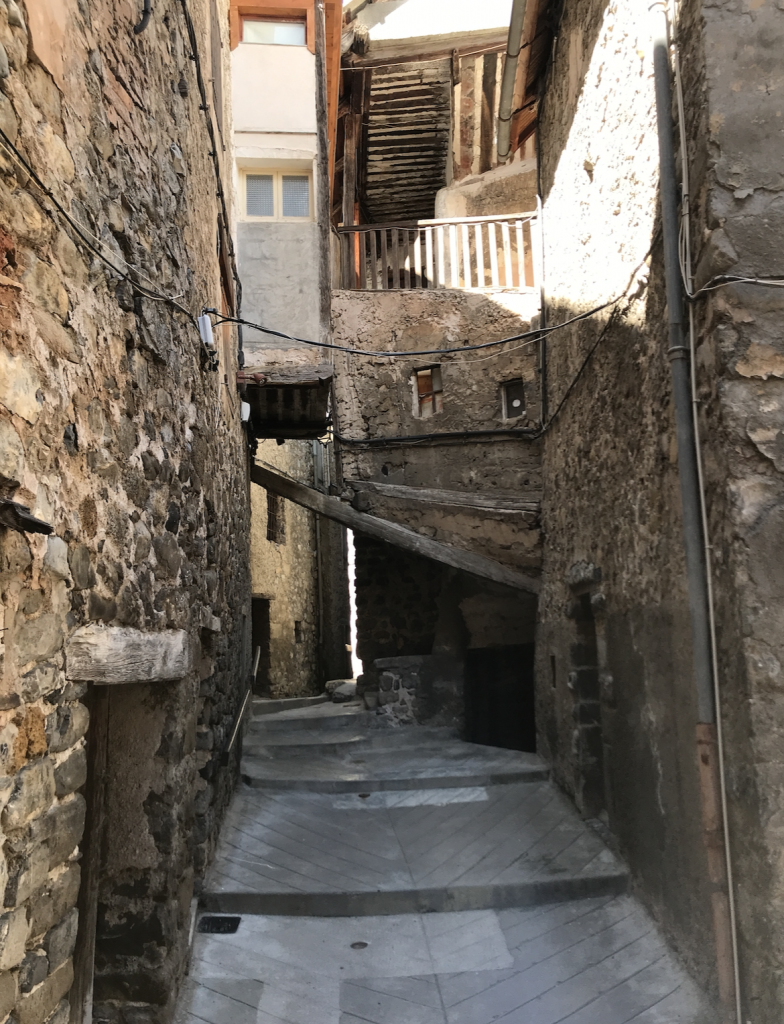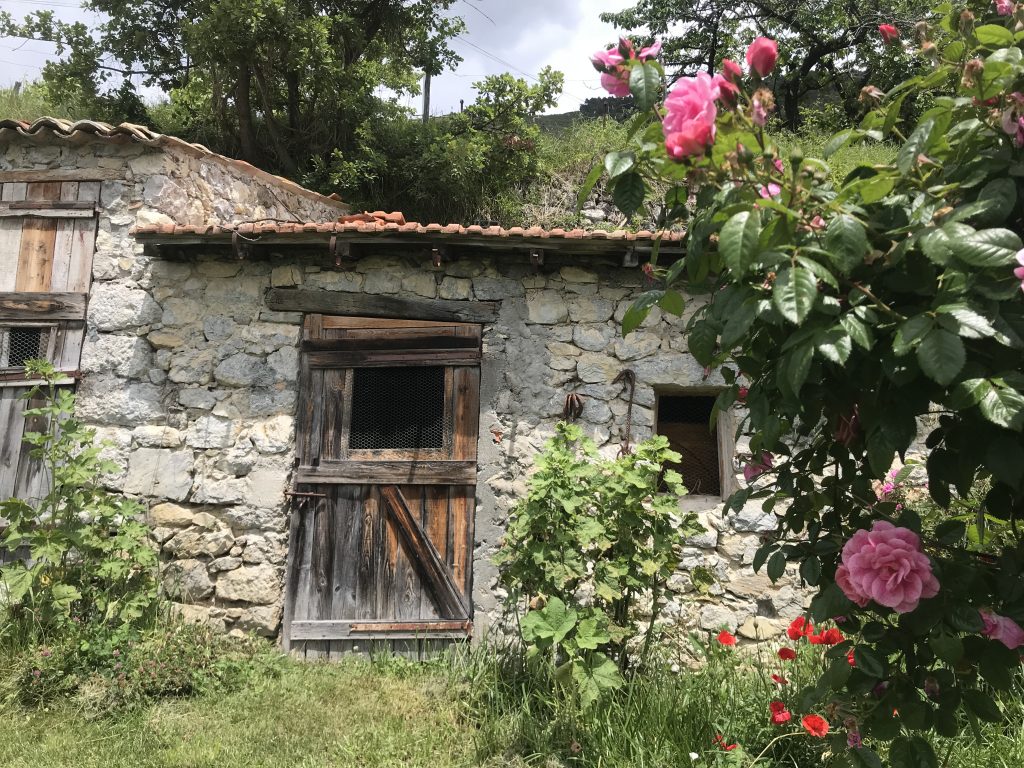 To put this in context this area of South Eastern France has been a partial base for many years in fact at 6 weeks old we were walking and camping high up in the Alps at lakes that are crystal clear and you can see trout even in their depths. These lakes have since become a pilgrimage place that we try to visit every year. The Alps Maritimes area has been of significant influence over the years. In particular the old villages that cling to the mountain sides. You can wind through the quiet, shady streets, often houses built up and tower up above you sometimes at precarious angles and often with a cat concealed in a small hole around it. Often the details of bygones times have been left ingrained in their walls. It feels like a hidden part of the world. 
I sat sketching amongst the streets and sketched passersby, the old boys playing pétanque and dogs chasing cats down the streets. Also the old streets and houses, crumbling walls and the styles of architecture added to over the years. Some of villages are centuries old and you realise when the rains come why they are built where they are, rain rushes in rivers down the streets but into rivers that are usually far below them.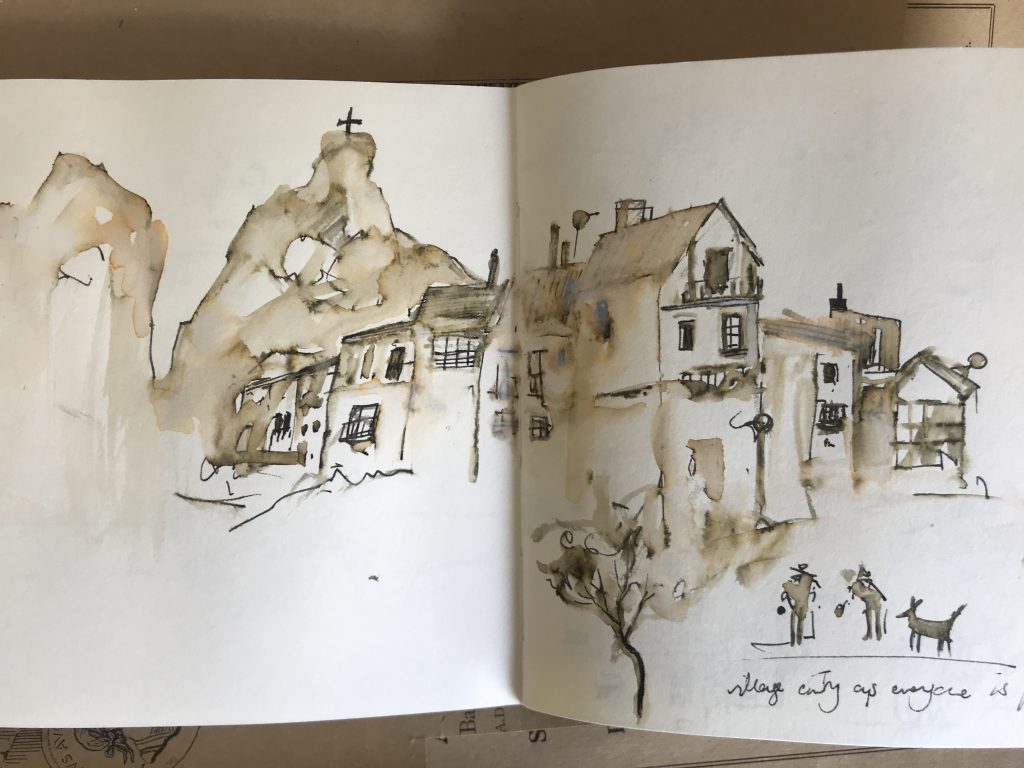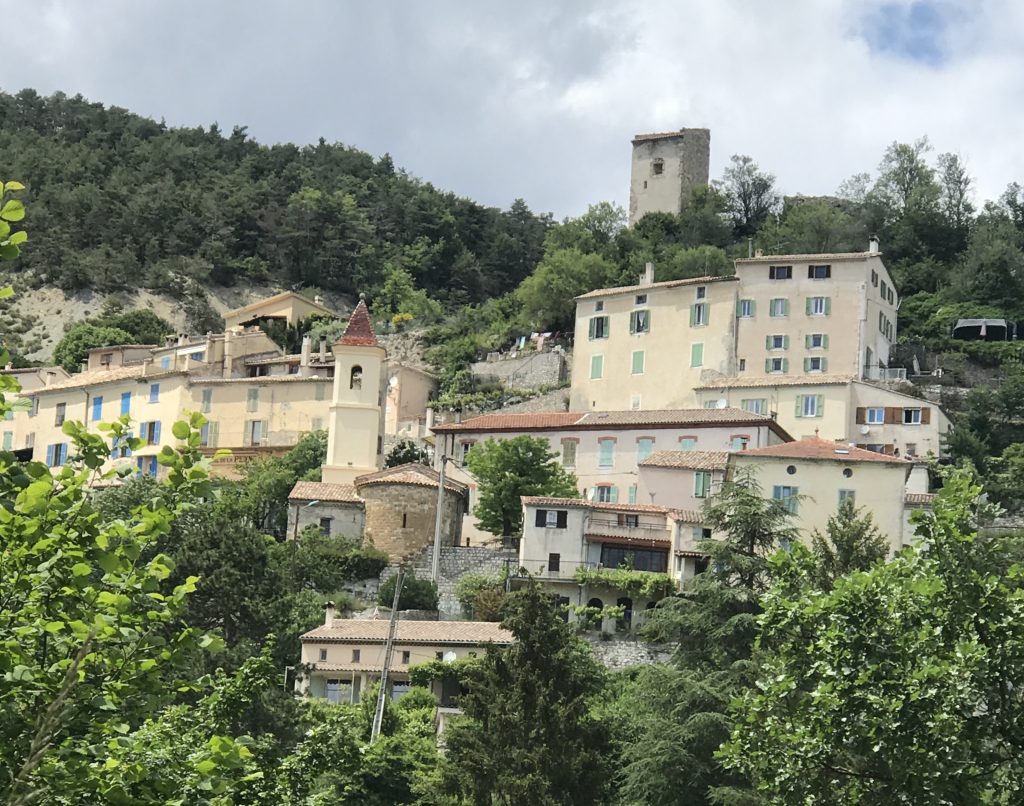 This is a nearby village set on a hillside, the houses are a creamy yellow ochre, partly bleached by the sun, sheep graze the fields and with the dry atmosphere you can smell the herbs tyme, oregano, lavender and rosemary that grow on the mountainsides around. Steps are built into the main access to the houses and are only accessed by foot which is probably why most of the inhabitants last into their 80s and 90s. It is not uncommon to find the village elders on benches under the shade of the plain trees in the mornings and afternoons just broken up by a long lunch and siesta in the afternoon, gossiping about the comings and goings to the village. We always used to feel a little reticent about the watching eyes of the widows in black, remarking on every movement.  This is however, not the fertile grounds of the South West France where vegetable and fruit grow abundantly. Many of the people who worked the land in the past around here, life was not easy under the blazing sun that anything would shrivel under unless watered continuously.