Emmie is a mixed media artist whose inspiration comes from journeys...
… mystical tales and the eclectic architecture she has encountered. These may be the crumbling beauty of Cuban buildings, the sensory kaleidoscope of India or the time echoing features of Istanbul.
Her work often examines the transitory nature of buildings from their planning and construction to their ruins and its structure revealed. Magical realism is an integral part of Emmie's art, which may start out based on one place but ends as a coalescence of memories from the past, sights of the present and thoughts of the future.
Follow: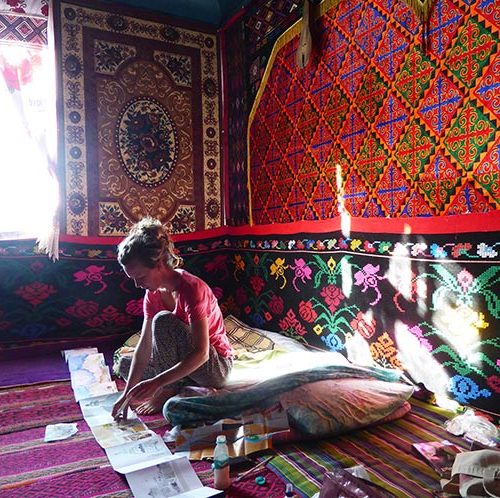 Short accounts of the journeys that have been of particular inspiration to Emmie's work over the years.